Now before you have an emotional response to that, give me just a few minutes.
What if I could give you education for 75% less, make it more time effective, lower the cost to nearly free for many attendees and manage hands on feedback on pressure and touch?

Wait a second. I thought you said in person was dead? Well it is.

This is how my classes go in the future.
Students and our industry will adapt to online education but this will take years to implement at scale. I am using 4 cameras audio with filters and anatomy on screen to stream essentially globally via youtube. Information is set free. If a student wants CE credit and their state accepts NCBTMB homestudy CEs then awesome but what if you just want to learn?

What if one student pays $100 for their CE but that same student wants 5 colleagues to work with them? Invite them in, work on each other, call or text me Live and give Feedback on Hands On Pressure as a group. If the student who wants CE credit charges the other 5 students $20 a piece? Your CE credit is now free. I didn't see it. I don't know it. I just know life does what it does and I'm here to provide more information as rapidly as possible.
Look at it for a second from my angle. Students Love in person classes. They'll constantly announce, "but I like hands on." What they don't seem to realize is that in an in person class with 24 students how much time do you really spend with me getting hands on attention? Very little. In fact it's small enough that a 3 days class at $500 is $27.8 per CE hour (my classes are usually 6 hours each day.)
Online is not perfect. I'll admit that but we've jumped a huge precipice and it will take years for the industry to understand what's happened. Not only can you study with me Live Interactively once, you can do so each month. If there are 6 of you in your group, you're putting me up on a big screen tv engaging in a #CEparty and having fun together as a group building community eating from a charcuterie plate and drinking wine (again, what I don't know won't hurt me) and you're studying with a top notch educator not once but Every month for 6 hours. You're getting feedback working with a partner and learning the work incrementally building the education of our industries future.

If there are 6 of you and the $100 cost is split it's $17 a month for attendees. $17 each month for a year is $204 a year per attendee.
An in person class with 24 students is loud. Lots of chatter. An online livestream with your group is only as loud as your personal group. 10k students could study with me simultaneously for the moment across 4 time zones in the U.S. and it's pretty quiet on my end.
Direct to consumer is the model. I've no wish to have gatekeepers take a cut, charge fees or get in between the information I'm trying to deliver therapists. I read facebook groups. I see the pain massage therapists are in and I have a solution. I can show you. I can show you for pennies on the dollar of what educators charge. Don't believe me?

My subscription service is free for your first month.
After that it's a whopping $7 a month. In a year that's $84. After 10 years studying with me using a prerecorded vault it's $840 I don't have to tell you what the ROI or return on investment is doing 3 hour sessions for $300 is.
Every day I get feedback like this: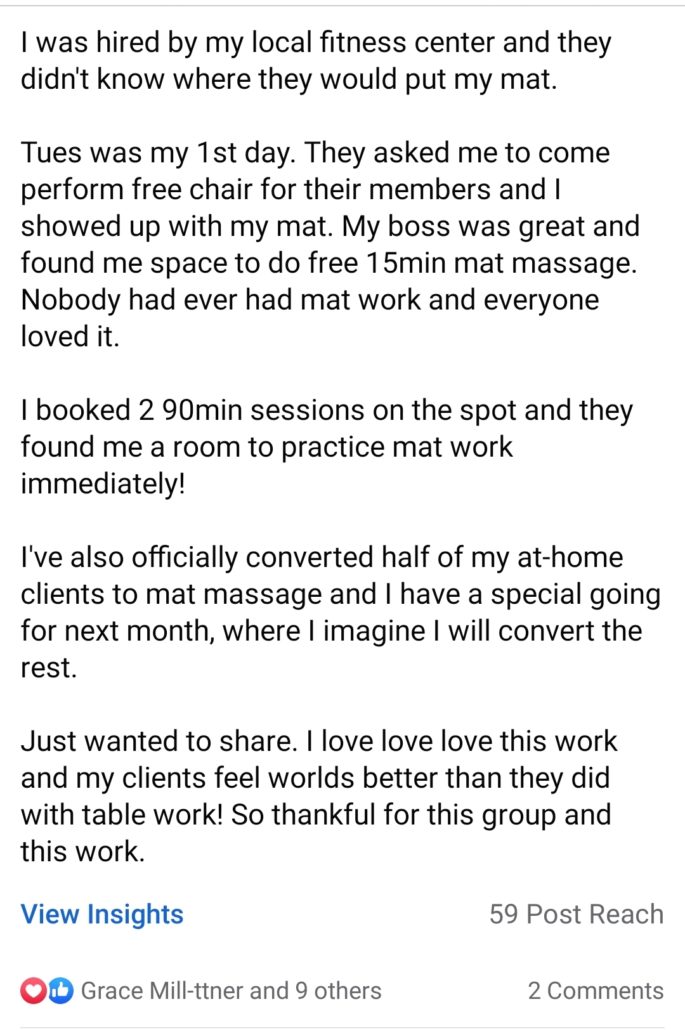 I'll keep working to improve things. I've an undying unquenchable desire to make our industry better. I want you and your friends on board with me building the future.
I'll see you in August for Rotator Cuff and Shoulder Pain Relief.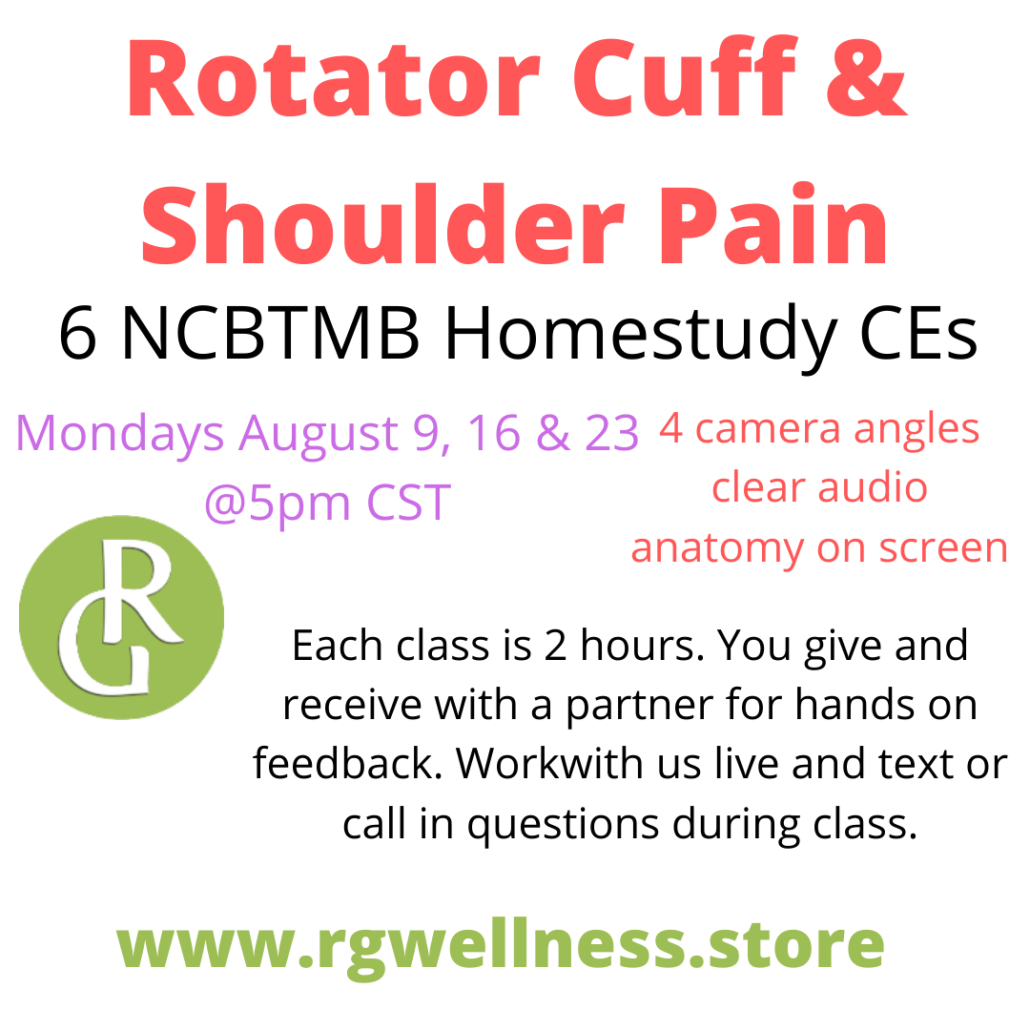 Comments
comments
https://www.robertgardnerwellness.com/wp-content/uploads/2021/07/rotator-cuff-and-shoulder-pain.png
1080
1080
Robert Gardner
https://www.robertgardnerwellness.com/wp-content/uploads/2013/04/Robert-Gardner-Wellness-Thai-Massage-Header2.png
Robert Gardner
2021-07-22 17:36:47
2021-07-23 02:44:31
In Person Classes are Dead